How Lord Byron got me into open water swimming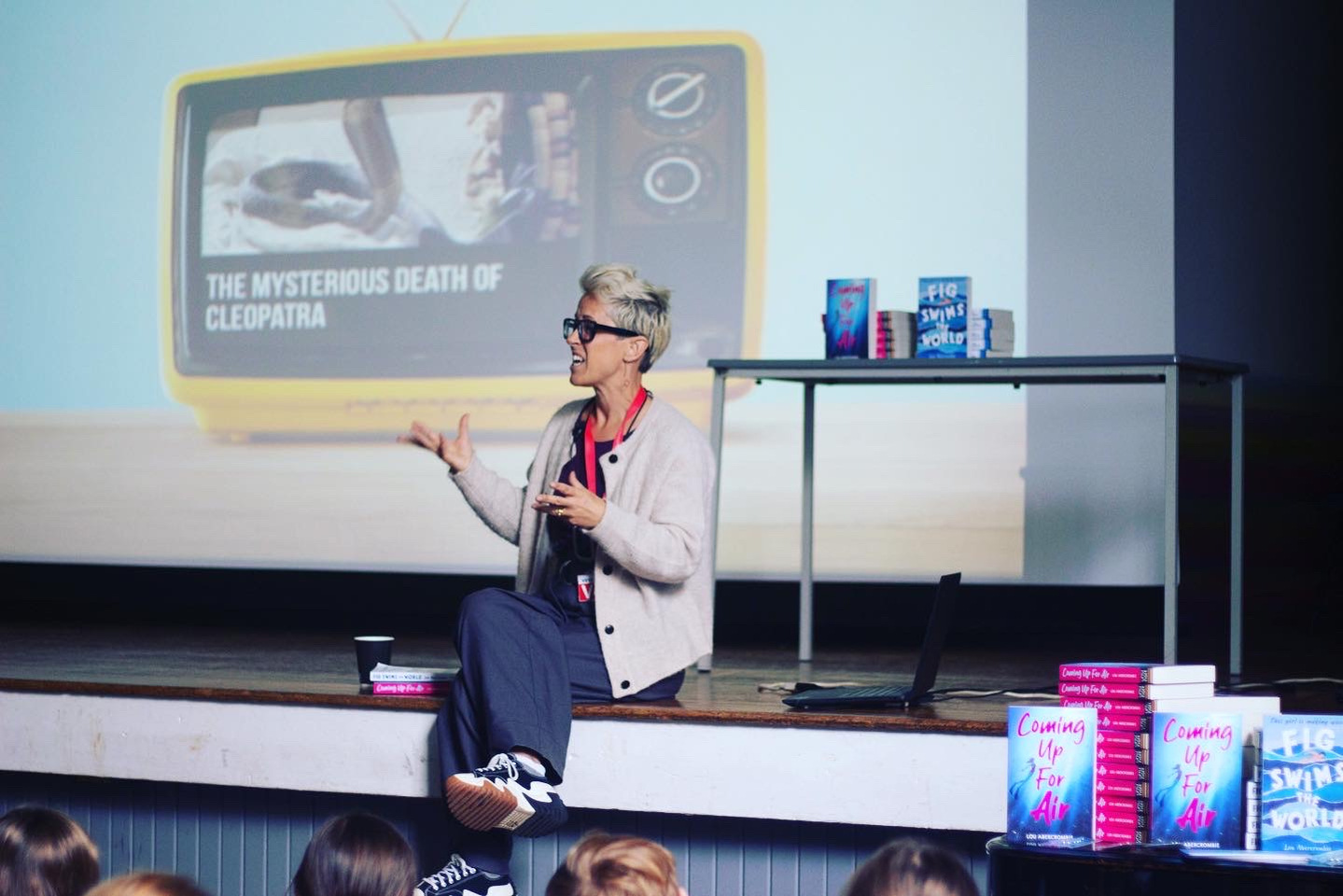 WHY HIRE ME
Biography
I've had a varied career from studying maths at university to working in television and taking photographs. Now that I'm a published author, I want to inspire the future generation.
THE COST
£150 (+ VAT)
What's included?
1 x 90min Assembly or 2 x 45min workshops
Optional informal chat with keen readers

A donation of my books
A chance for students to buy signed books.
WHAT I OFFER
90min Assembly & Q&A
Powerpoint presentation with images and videos includes:
My TV life

How to create inspiration as a photographer

How Lord Byron got me into open water swimming events

My love of maths

My failed attempt to become a mermaid

Two chapter readings
Q&A
WHAT I OFFER
45min Workshop:
Finding your character
Students will create mind maps to visualise their main character and answer the key questions:
What do they look like?

What's their name?

What is their personality?

what are their habits and traits?


WHAT I OFFER
45min Workshop: Finding your story
Students will create character arcs which will form the basis of their story, by answering the key questions:
Who is my main character?

What do they need?

What do they want?

What is standing in their way?
60min Maths Workshop:
Suitable for Years 5 and 6, this workshop is designed to enthuse a love of maths in students, get them realising how maths is used in our everyday lives and that it can be fun!
Including:
An ancient method of multiplication

Beat the human computer

Coding using the binary code

Human experiment for summing the integers from 0 to 10
THE COST
£150 (+ VAT)
What's included?
1 x 60min hands on workshop
45min classroom time while children complete a Coding worksheet
A donation of two math books for the classroo
A chance for students to buy signed books


But don't just take my word for it...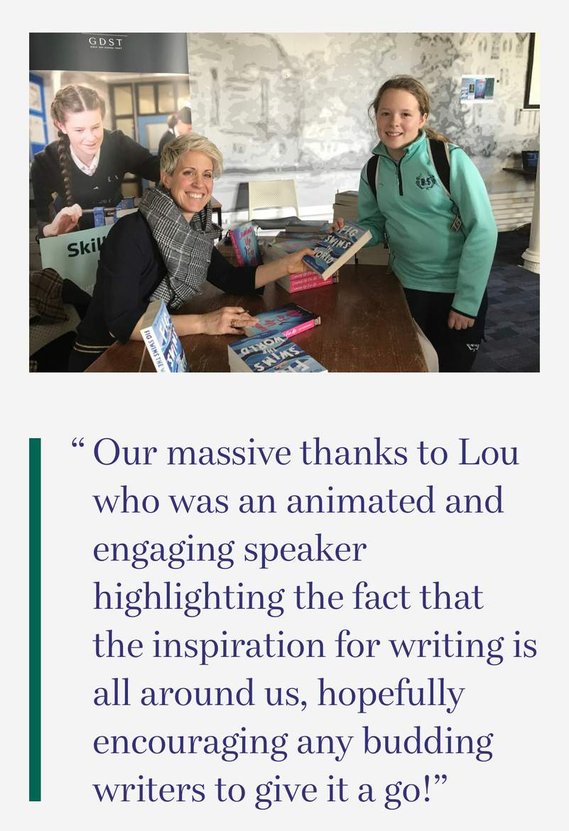 School testimonials
"Just the most fascinating and inspiring author visit. We were so lucky have Lou Abercrombie speak to our students. You could tell how much they'd enjoyed it as I think almost every student had their hand up for the Q&A at the end!"

- Pocklington School
"Thanks very much again for coming and delivering such an interesting session. It is no mean task to hold 90 Y7s attention for more than 30 min. I know that well. But you definitely did it for over an hour."

- Laszlo Matiscsak, QEH Bristol
"Lou visited us to deliver her talk to a small group of students. Her talk was engaging and entertaining - the students really enjoyed hearing about her inspiring life experiences and had lots of questions to help them understand what it means to be a writer. Lou was warm and genuine and I would thoroughly recommend her for an author visit to your school!"
- Heather Thomas, Richard Lander School, Truro
"We were lucky to have Lou come and speak to Year 7 at Hayesfield Girls' School, our first author visit of the year. Lou initially discovered the secrets to the mystery of book writing and learnt lots about Lou's first two books: Coming Up For Air and Fig Swims the World. Both are fantastic stories and I would strongly recommend them. We also found out about her background before writing (she studied maths at university and wanted to be a BBC sound engineer!). Then we had a chance to ask lots of questions in a Q&A session. Here we unearthed the history of Lou's history of cold water swimming and viewed pictures of her as a mermaid – it was incredible! I think, and I'm sure others agree, that I learned more about cold water swimming and free diving in one hour than the previous twelve years of my life! This was a brilliant and informative visit and we hope that she will be able to come and visit again one day!"

- Allegra, student at Hayesfield Girls School, Bath