How Lord Byron got me into open water swimming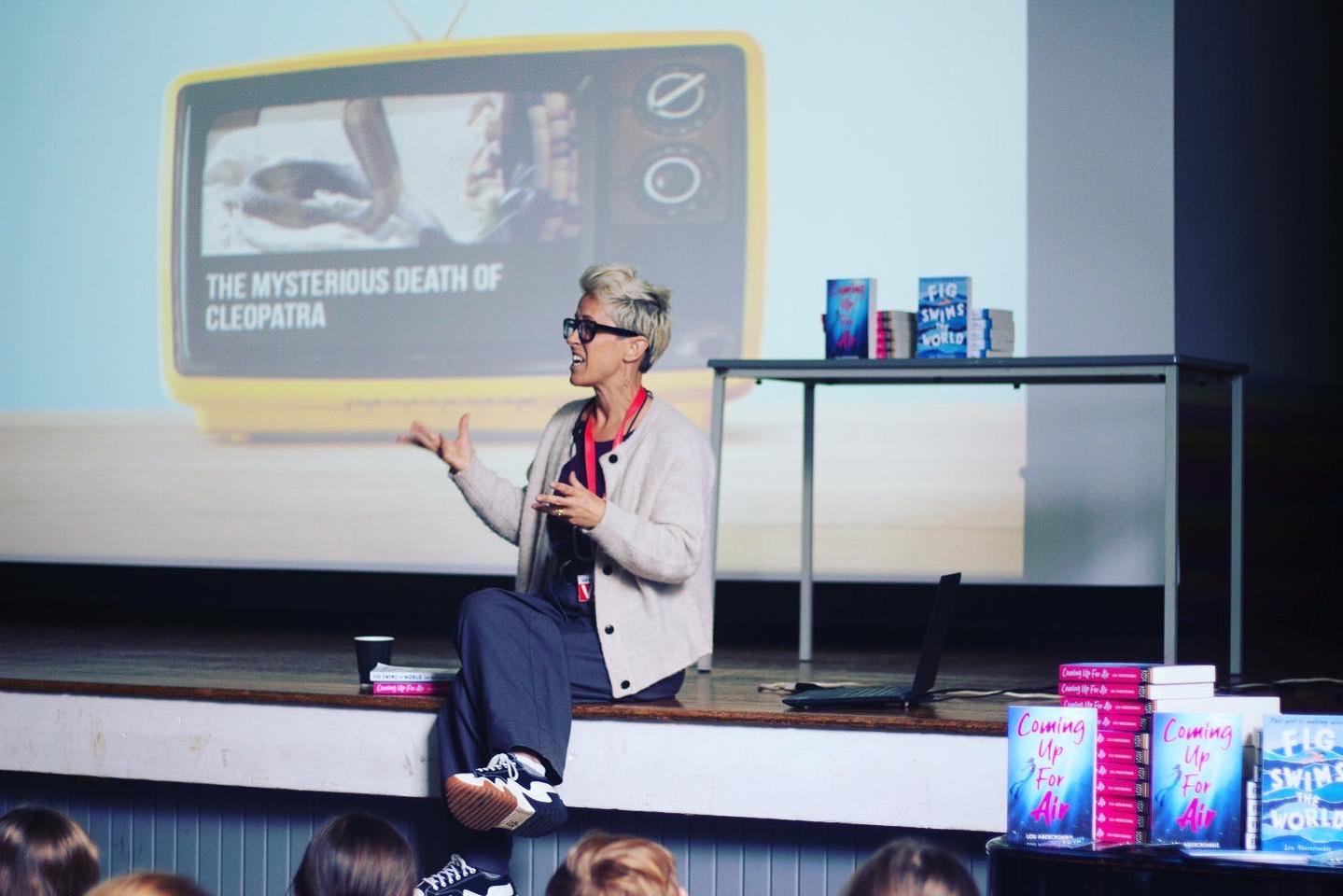 WHY HIRE ME
Biography
After going to university, I worked in television, helping to produce science documentaries, light entertainment and pop videos. I then retrained as a portrait photographer before deciding to give it a go as a writer. And since then, I have continued to seek adventure.
As a result, I've got lots to say!
My talk is about inspiration: how I have used elements of my life in my writing and how I go looking for adventures to feed that creativity.
My workshops are the starting blocks I use when planning a new novel.
WHAT I OFFER
Assembly & Q&A
Powerpoint presentation with images and videos includes:
My TV life

How to create inspiration as a photographer

How Lord Byron got me into open water swimming events

My love of maths

My failed attempt to become a mermaid

Two chapter readings
Q&A
THE COST
£150 + VAT
What's included?
1 hour Assembly or 1 hour workshop
Optional informal chat with keen readers

A donation of my books
A chance for students to buy signed books at a discounted rate
WHAT I OFFER
Workshop: Finding your character
Students will create mind maps to visualise their main character and answer the key questions:
What do they look like?

What's their name?

What is their personality?

what are their habits and traits?


WHAT I OFFER
Workshop: Finding your story
Students will create character arcs which will form the basis of their story, by answering the key questions:
Who is my main character?

What do they need?

What do they want?

What is standing in their way?
Testimonials
"Lou visited us to deliver her talk to a small group of students. Her talk was engaging and entertaining - the students really enjoyed hearing about her inspiring life experiences and had lots of questions to help them understand what it means to be a writer. Lou was warm and genuine and I would thoroughly recommend her for an author visit to your school!"
- Heather Thomas, Richard Lander School, Truro
"We were lucky to have Lou come and speak to Year 7 at Hayesfield Girls' School, our first author visit of the year. Lou initially discovered the secrets to the mystery of book writing and learnt lots about Lou's first two books: Coming Up For Air and Fig Swims the World. Both are fantastic stories and I would strongly recommend them. We also found out about her background before writing (she studied maths at university and wanted to be a BBC sound engineer!). Then we had a chance to ask lots of questions in a Q&A session. Here we unearthed the history of Lou's history of cold water swimming and viewed pictures of her as a mermaid – it was incredible! I think, and I'm sure others agree, that I learned more about cold water swimming and free diving in one hour than the previous twelve years of my life! This was a brilliant and informative visit and we hope that she will be able to come and visit again one day!"

- Allegra, student at Hayesfield Girls School, Bath