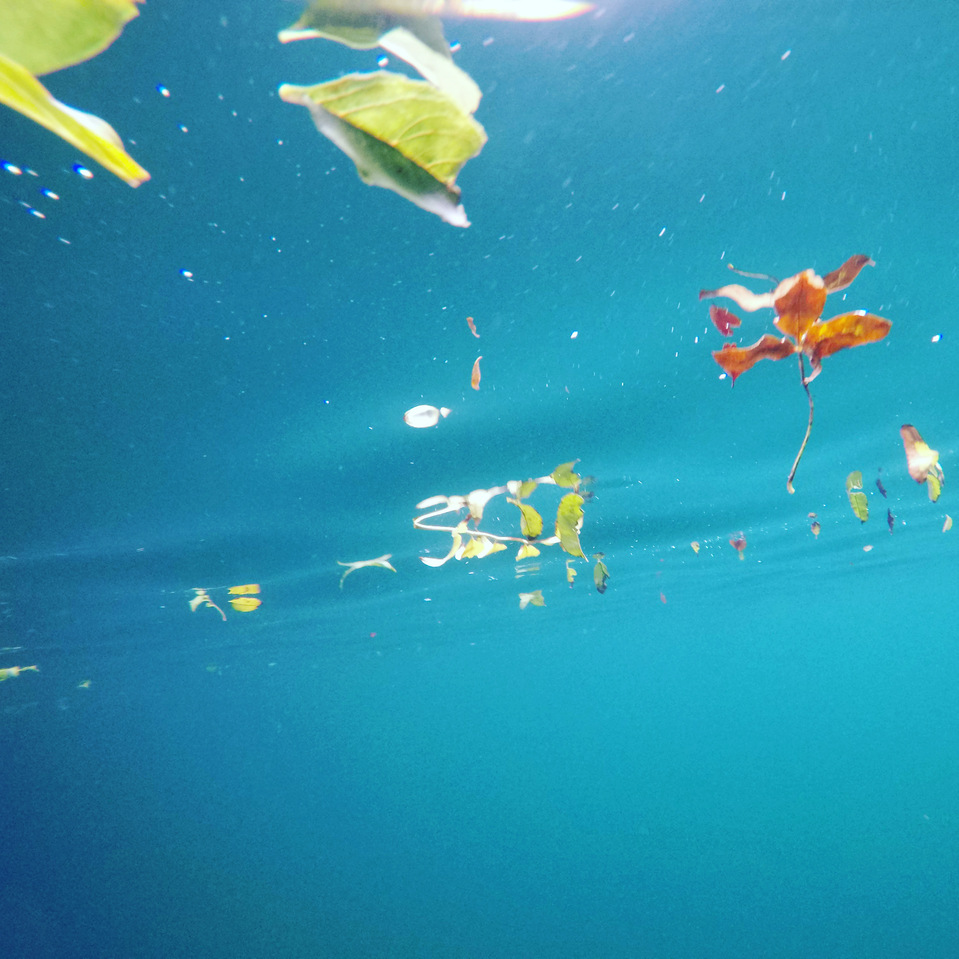 I got into open water swimming about seven years ago when I decided to swim the Bosphorous, although most of my training was actually done in a swimming pool. Then I discovered Vobster Quay, a disused quarry with diving facilities and a 750m swimming loop, where the water is clear, blue and beautiful and you can swim among fishes and ducks and watch the divers bubbles float to the surface around you, and when the sunshines, watch the shards of light disappear into the depths below. This is where I trained for the Dart 10K, getting up to ten laps in about 3.5 hours (I still can't believe I managed that!) and since then, I've completely given up on pool swimming instead opting for the open air option twice a week.
Back at the start of March, my swimming buddy and I were celebrating the fact that we had managed to swim all year round for an entire year. The temperature was 7 degrees and I was looking forward to the water warming up. Cue the pandemic! As March ended and April ran on into June, we saw the most beautiful and unseasonably warm weather - an absolute godsend for sending the kids outside, but also the most perfect conditions for getting in the water! And yet I couldn't! Thankfully, Vobster was back open by the summer and I took every opportunity I could to go there. Things had changed with social distancing, no indoor changing rooms and mask wearing, but I was still very grateful to be back swimming.
With autumn settling in, the temperature is dropping (today's swim was 13.5 degrees C). Some days I dread getting in (like today) and then I go on to have a wonderful swim. And as we progress into winter, the temperature will continue on down to about 5 degrees C. It's certainly a challenge getting into water that cold, even with my wetsuit and thermals on, but the thing about swimming though the winter is how much it affects my mood and helps with my mental health. I guess it's the amount of daylight I get in the middle of the water. Plus the buzz from a cold water swim is amazing. I think it's because I'm so present when I get in. I can't think about anything else when the cold is stabbing at my shoulders, running down the back of my wetsuit and giving me numb trout lips!
I'm all for trying to swim through the winter again, even with the lack of hot shower facilities and I've adopted some coping strategies to get me through:
1. Wrapping my clothes in a hot water bottle
2. Thermals, onesie, dry robe and hat are essential
3. The all important hot chocolate to warm up and contemplate the water afterwards.
Long may it continue…